E- BOOKFullerton Health Chronicles
COVID-19 Journey in E-bookRead MoreEXECUTIVE HEALTH SCREENINGMake an appointment with usBook NowTELEMEDICINEBringing Virtual Healthcare Closer To YouRead MoreSPECIALTY CAREView our list of services availableRead MorePRIMARY CAREView our list of services availableRead More
Previous
Next
E- BOOKFullerton Health Chronicles
COVID-19 Journey in E-bookRead MorePRIMARY CAREView our list of services availableView MoreSPECIALTY CAREView our list of services availableView MoreTELEMEDICINEBringing Virtual HealthcareCloser To YouRead MoreEXECUTIVE HEALTH SCREENINGMake An Appointment with UsBook Now
Previous
Next
PCR & ART SWAB TEST
Book your COVID-19 test with Fullerton Health, at our dedicated testing centre approved by MOH.
Please call our call centre at 6333 3636 (Option 4) to check for the next available appointment slot or write in to assistme@fullertonhealth.com and indicate "PRE-TRAVEL PCR TEST" in email subject.
Fullerton Health Testing Centre
Raffles City Kopitiam at Level 2
Open from Monday to Friday, 9am-5pm, including Public Holidays.
*On the booking page, please click on the 'Sign Up' link to register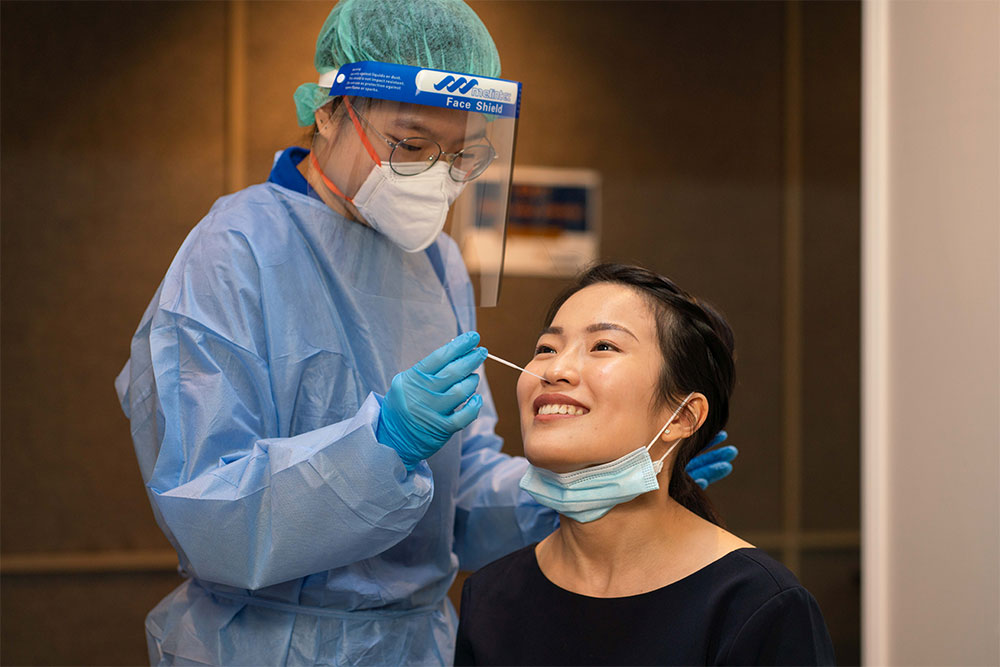 WHO WE ARE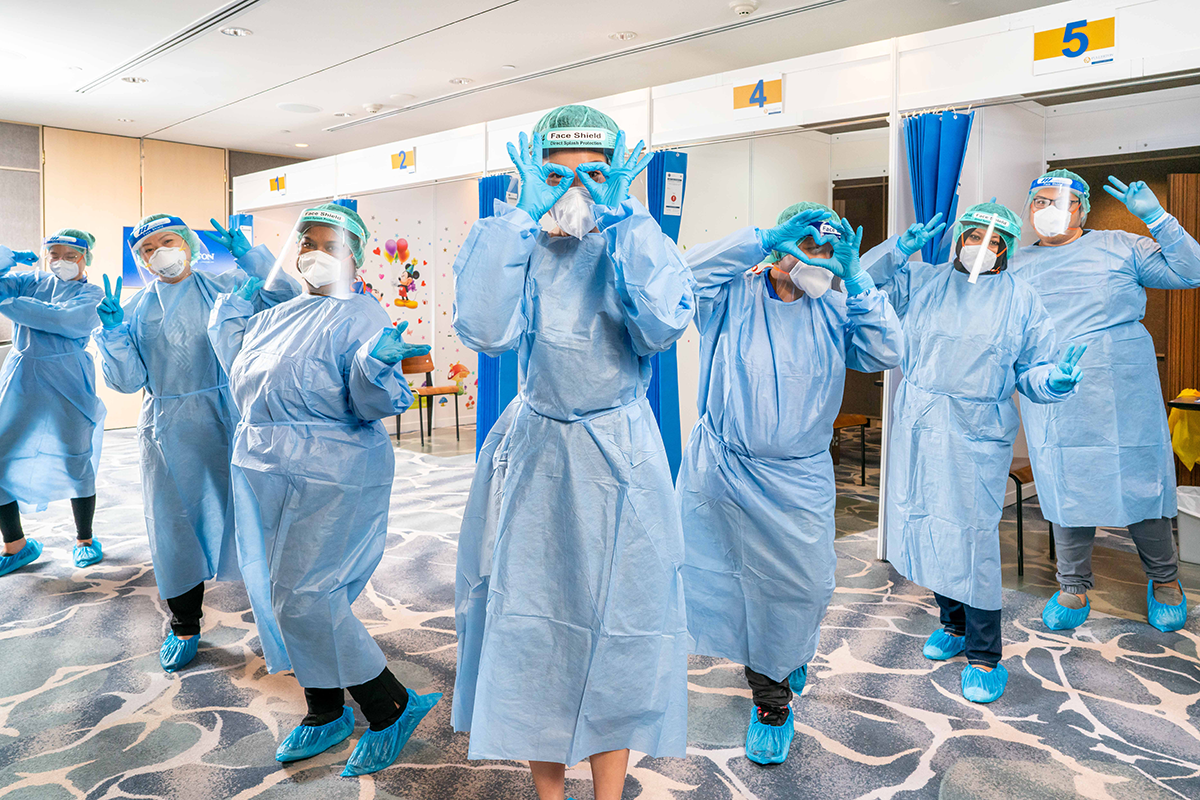 0
Markets Across Asia Pacific
0
+
Owned Facilities
0
M
Lives
0
K
Network Providers
RESPONSE TO COVID-19
The health and well being of our patients and staff are of utmost importance to us. Find out what are the precautionary measures in place at Fullerton Health Clinics.
AFFORDABLE & ACCESSIBLE HEALTHCARE
Fullerton Health bags Singapore Business Review's tech award for digital-health services
"Leveraging technology and digitizing services are key to efficiently and effectively improve access to quality care and reliable information. Whilst our recently launched features provide ease of access to COVID-19 information for the general public, we will continue
to add and enhance our digital health capabilities to enable the provision of reliable and convenient access to care for all."
HO KUEN LOON
Group CEO, Fullerton Health
LATEST NEWS