Affordable Healthcare for Migrant Workers
From 1 April 2022, employers will be required to purchase a Primary Care Plan (PCP) as part of work pass requirements for Work Permit and S Pass holders who live in dormitories, or who work in the Construction, Marine Shipyard and Process (CMP) sectors. The PCP will cover most of a Migrant Workers' (MW) primary healthcare needs at a fixed cost. More importantly, it provides employers with cost clarity and strengthens protection for employers against unexpected healthcare bills.
Fullerton Healthcare Group (FHG) is an appointed Anchor Operator (AO) for Sector E (Tuas region).
At a flat fee of just $138 per year per MW, each MW gets to enjoy:
Medical examination for work pass application or renewal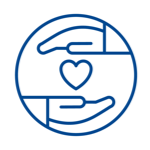 Scheduled conveyance to Space @ Tuas (interim site) from MW's place of residence (including dormitories and approved temporary living quarters) This excludes transportation to locations other than the MOM Medical Centre, and conveyance of emergency cases.

Unlimited acute or chronic medical consultations and treatments

Annual basic health screening

24/7 telemedicine services
Get the ultimate peace of mind for you and your MWs against unforeseen medical expenses and rising healthcare costs with FHG's Primary Care Plan now.
Frequently Asked Questions About PCP