On 24 April, we signed a Memorandum of Understanding (MOU) with M1 Limited to introduce a 5Genabled telemedicine service to seafarers working onboard vessels out in the sea. This includes live teleconsultations with shore-based healthcare professionals and 5G-enabled drones to deliver medicine to ship crews from the shore.
Health (seated, left) at the MOU signing ceremony Officially launching in July 2023, this will be made available for all Seafarers or employees from shipping companies in Singapore (both on land and in our anchorage) as long as they are connected to the 5G network.
With this partnership, we aim to harness the 5G network to provide virtual healthcare solutions, including telehealth and remote patient monitoring and care team collaboration as the health and safety of port workers and sailors are critical to global trade and supply chains. The future of healthcare digitalization is exciting, especially with the innovations that will come from 5G mobility.
5G-enabled teleconsultation onboard a vessel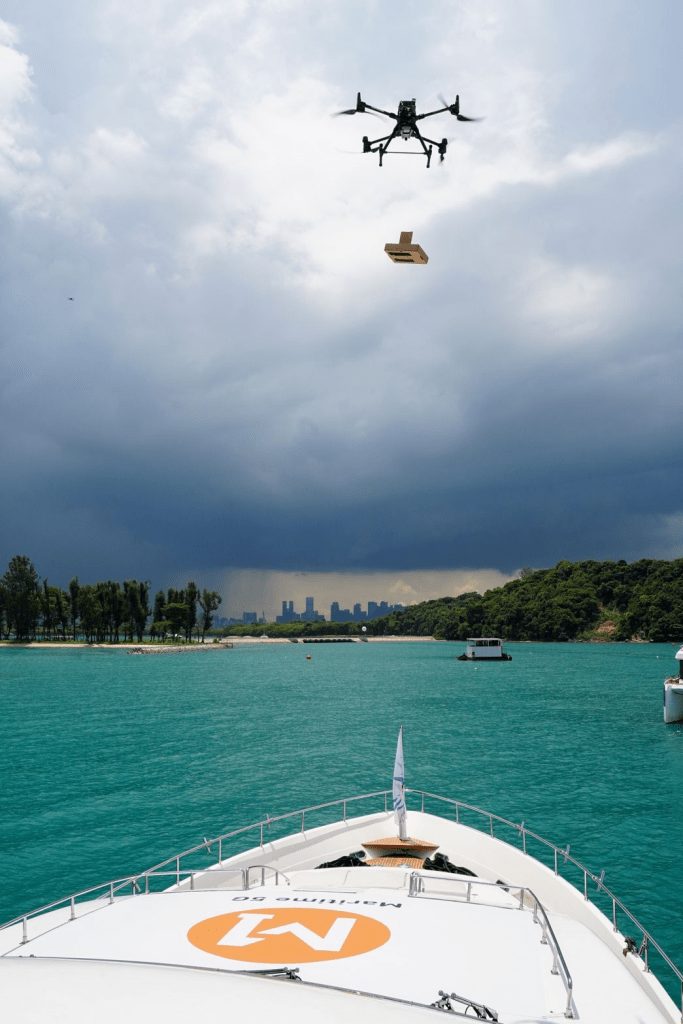 Drone delivery of medication to a vessel