Founded in 2010, Fullerton Health is a leading vertically integrated healthcare platform in Asia Pacific with a proven track record of providing clients and patients with enterprise healthcare solutions. We own and operate an extensive network of healthcare facilities across 9 markets and partner with established and reputable healthcare providers in the region. We harness these resources to provide Affordable and Accessible Care for All in Asia Pacific.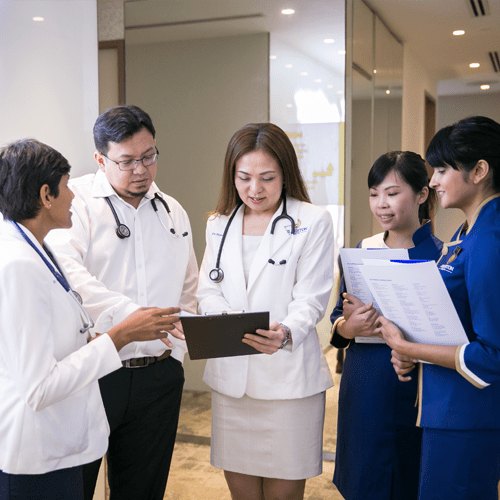 9 Markets
Across Asia Pacific

Multi-Award
Winning Healthcare Provider



1100+
In-House Healthcare Professionals
REGIONAL REACH WITH DEEP LOCAL PRESENCE
Through our partnerships with local and overseas companies, Fullerton Health has extended and deepened our regional reach across 9 markets. The local presence enables Fullerton Health to understand the needs of clients in different regions and localities, allow transfer of knowledge and international best practices across markets, to ensure better delivery of service and care.
We are constantly innovating and striving to transform the delivery of healthcare to bridge person, payor and provider.
We leverage technology to provide cost-effective services.
We continually scale our data analytics capabilities to aggregate and analyse these to gain useful insights, adding value to all stakeholders.
"Lorem ipsum dolor sit amet, consectetur adipiscing elit, sed eiusmod tempor incididunt dolore magna aliqua enim ad minim veniam, quis nostrud exercitation ullamco laboris nisi ut aliquip ex ea commodo consequat reprehenderit esse cillum."
Mr. Steve Rogers
CEO of OSA Group
"Lorem ipsum dolor sit amet, consectetur adipiscing elit, sed eiusmod tempor incididunt dolore magna aliqua enim ad minim veniam, quis nostrud exercitation ullamco laboris nisi ut aliquip ex ea commodo consequat reprehenderit esse cillum."
Mr. Steve Rogers
CEO of OSA Group
"Lorem ipsum dolor sit amet, consectetur adipiscing elit, sed eiusmod tempor incididunt dolore magna aliqua enim ad minim veniam, quis nostrud exercitation ullamco laboris nisi ut aliquip ex ea commodo consequat reprehenderit esse cillum."
Mr. Steve Rogers
CEO of OSA Group