Improving patients' access to care, Fullerton Health has a range of digital applications from across APAC.
With access to accurate and customised information, healthcare providers now are
able to better engage patients. Fullerton Health understands the importance of
digitalisation and is dedicated to advancing access to healthcare services during
these uncertain times. Below are examples of how we actively re-discover ways to
improve healthcare services through Mobile apps such as FHN3 in Singapore, IHP in
Malaysia, Agora in Philippines, Telekonsultasi in Indonesia and Live Fuller, a free
Covid-19 symptom checker launched across South East Asia.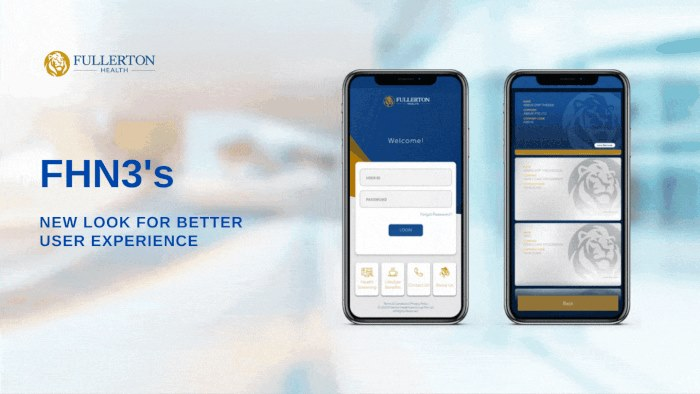 Developed using proprietary commercial technology, FHN3 mobile application gets a new and refreshed interface for convenient access to healthcare needs of our corporate clients and their employees at a click away. Services include:
Cashless medical visits via e-Healthcard.
Clinic Locator.
Easy-to-use e-claim submissions.
Access to quality healthcare through Telemedicine.
24/7 medical concierge.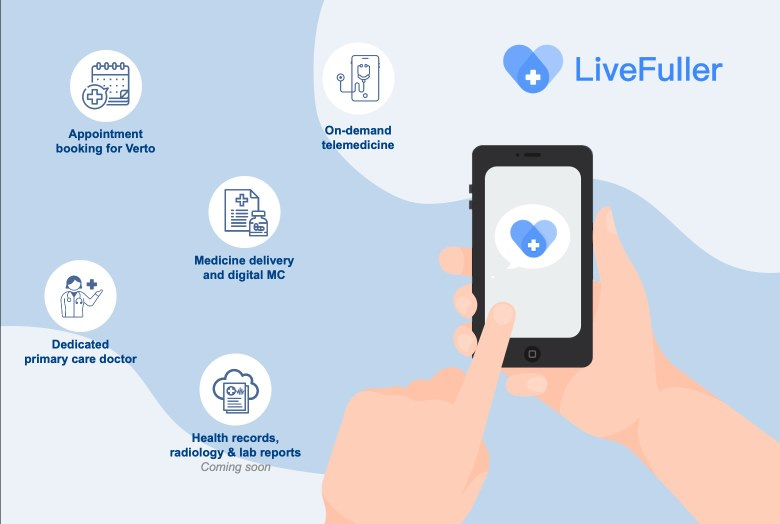 LiveFuller is Fullerton Health's comprehensive digital health platform connecting people with FHC's online and offline services throughout APAC. LiveFuller puts the user's health in their hands by offering:
On-demand digital consultations
In-person appointment scheduling and wellness services.
Medical certificates.
Health benefits and medical records can also be viewed in the app, allowing people to take better control of their health.
LiveFuller also offers an artificial intelligence (AI)-enabled COVID-19 symptom checker that provides recommendations to users and directs them to where they can seek care or additional information.
IHP - Singapore & Malaysia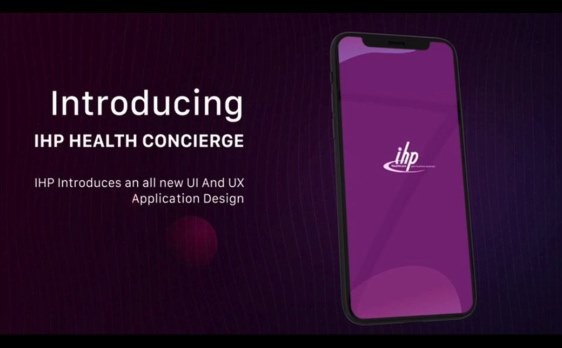 Added three on-boarding screen to introduce our application features.

Enhanced User Experience with important features at the user's fingertips.

With illustration and icons to make the buttons stand out.

Improved profile information display.

Upload documents and view policy documentations.

Input and view bank information.

Increase engagement and intuitiveness through a chat bot to guide the users to complete the GL request.

Preview GL Request before confirmation.

Add rating, comments about a clinic.

Switch between list view and map view quickly.

Marketplace populated and curated by Geographical location and patient needs.

Ask for 2nd Opinion when deciding on a major surgery.

Chat with our qualified doctors for any illnesses – acute or chronic.

Integrated with our drugs marketplace.
View Presentation Deck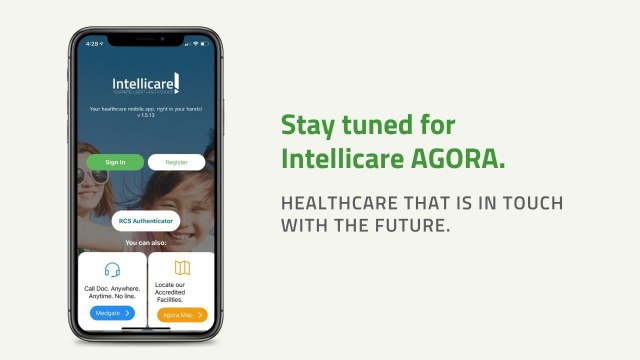 We are refreshing our mobile app with new features and functionalities for us to stay connected and in touch with your health care needs. Download the App to access:
Map- Find the nearest accredited hospitals and clinics in your area

Directory – Search for affiliated doctors and dentists

Teleconsultation – Connect with our telemedicine provider to call a doctor anywhere, anytime

Principal members who register now get access to these NEW FEATURES!

Virtual Health Card (Member Information), Account Profile, and Benefits

View your account information and details including your dependents

Utilizations – Keep track of your approved and posted utilizations

E-RCS 1 Generation – Request for electronic RCS for Consultation

E-RCS 2 – Generation for Diagnostic Procedures coming soon!
Watch Video
Telekonsultasi - Indonesia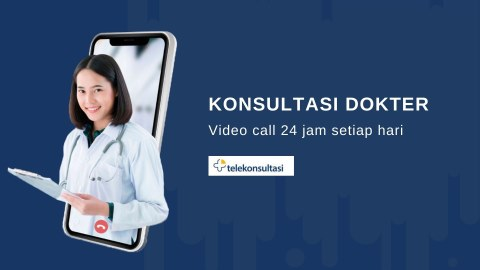 Tele-consultation service with GPs and specialists.

Mobile App White labelled under client's name to service members.

Call back from doctors, no communication costs for members.

Video, chat or voice calls.

Callers can have their medicine delivered anywhere in Indonesia by our distribution pharmacy partner, expanding our eco-system further.

Free advice and referral to other medical facilities if requested by member – Referral capabilities are nationwide using our network of over 3'000 facilities in Indonesia (Including hospitals, clinics, dental care, optical services).

Arrangement for a face-to-face appointment with the Telemed doctors, when practicing in our FHI clinics.

Seamless online offline experience.

Arrangement of Ground ambulance transfer can be arranged.
COVID-19 Symptom Checker - Asia Pacific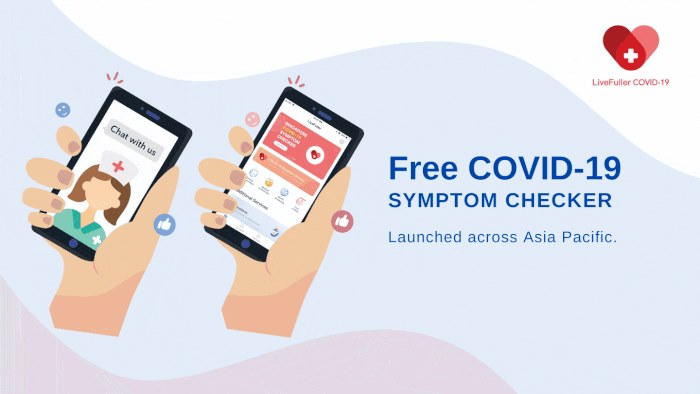 LiveFuller COVID-19 Symptom Checker is an easy to use, AI-driven, digital tool to help users get important information about COVID-19, assess their health symptoms for COVID-19 risk, and help navigate them to the most appropriate care setting.
Fullerton Health announced that it has launched its COVID-19 symptom checker and chat function on its LiveFuller mobile application.
Developed using proprietary commercial technology, the mobile application and its new functions was made available free-for-use for the general public.
LiveFuller features an Artificial Intelligence (AI)-enabled COVID-19 symptom checker that provides recommendations on next steps to users and directs them to where they can seek care or additional information.