Home Revamp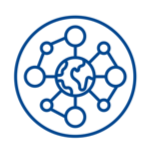 MARKETS ACROSS ASIA PACIFIC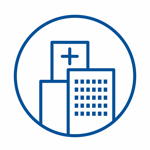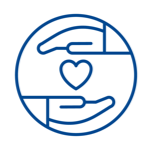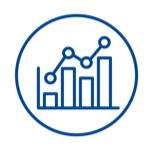 Founded in 2010, Fullerton Health is a leading vertically integrated healthcare platform in Asia with a proven track record of providing clients and patients with enterprise healthcare solutions. We own and operate an extensive network of healthcare facilities across 9 markets and partner with established and reputable healthcare providers in the region.
Welcome to Fullerton Health Singapore, a pioneering and vertically integrated healthcare platform that has been transforming the Asian healthcare landscape since our establishment in 2010. With the largest number of General Practitioner (GP) panels in Singapore and key partnerships with industry leaders like IHP, RadLink, Urban Rehab, AM Pharmacy, and more, we are committed to providing comprehensive healthcare solutions that cover all aspects of your well-being.
Fullerton Health Philippines, is a trusted healthcare partner proudly affiliated with Intellicare, Avega, and Aventus. We're dedicated to advancing healthcare standards in the region, providing comprehensive and innovative healthcare services. Our strong partnerships showcase our commitment to offering quality care that caters to your unique needs. Discover healthcare excellence with Fullerton Health Philippines, your partner in wellness.
Fullerton Health Indonesia is the premier destination for a wide range of healthcare services tailored to meet your unique needs. Complemented by an extensive network of medical centres across the country, we provide annual medical check-ups for employees; remote healthcare services for industries like oil & gas, mining and manufacturing; third-party insurance with comprehensive employee healthcare benefits and insurance programs, as well as medical assistance and evacuation.
At Fullerton Health Indonesia, we are committed to enhancing your well-being through our diverse healthcare solutions. Discover a healthier and more secure future with us.
Fullerton Health's commitment to expanding its footprint and positively impacting lives extends beyond borders. We have forged meaningful partnerships with key organisations in various Asian countries, including IHP in Malaysia, South Asia Services in Vietnam and Cambodia, and Global Doctors and HHMP in China and Hong Kong. In these regions, we provide a comprehensive range of services, encompassing corporate healthcare solutions, collaboration with third-party administrators, and the delivery of employee healthcare benefits and insurance programs. These strategic alliances enable us to extend our reach and enhance healthcare access for individuals and organisations alike, making a significant difference in the well-being of communities across Asia.
Fullerton Health Corporate Video